Shopping Cart
Your Cart is Empty
There was an error with PayPal
Click here to try again
Thank you for your business!
You should be receiving an order confirmation from Paypal shortly.
Exit Shopping Cart
The Fun New Cat Book for Cat Lovers:
Great news! The fully-illustrated version of my special new e-book, 
In Defense of Cats!,
is now available! Previously a text-only version was published with just a few opening illustrations. I give my deep thanks and sincere gratitude to the illustrator, my artistic mother Rose, and to my brother, David, who enhanced the illustrations for digital publishing with special colors and light effects.
Since the main character, Sir William the Cat, is British, I have also published the book in British English as
In Defence of Cats!
While Sir William is named after William Shakespeare, we did not yet go so far as to publish it in
Early Modern English
.
Please feel free to follow the author and her cat character on Twitter at: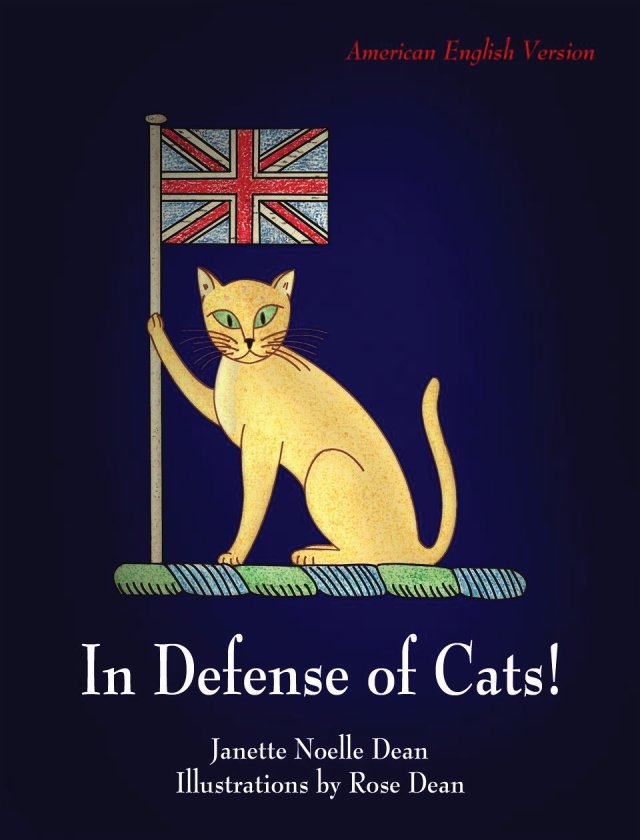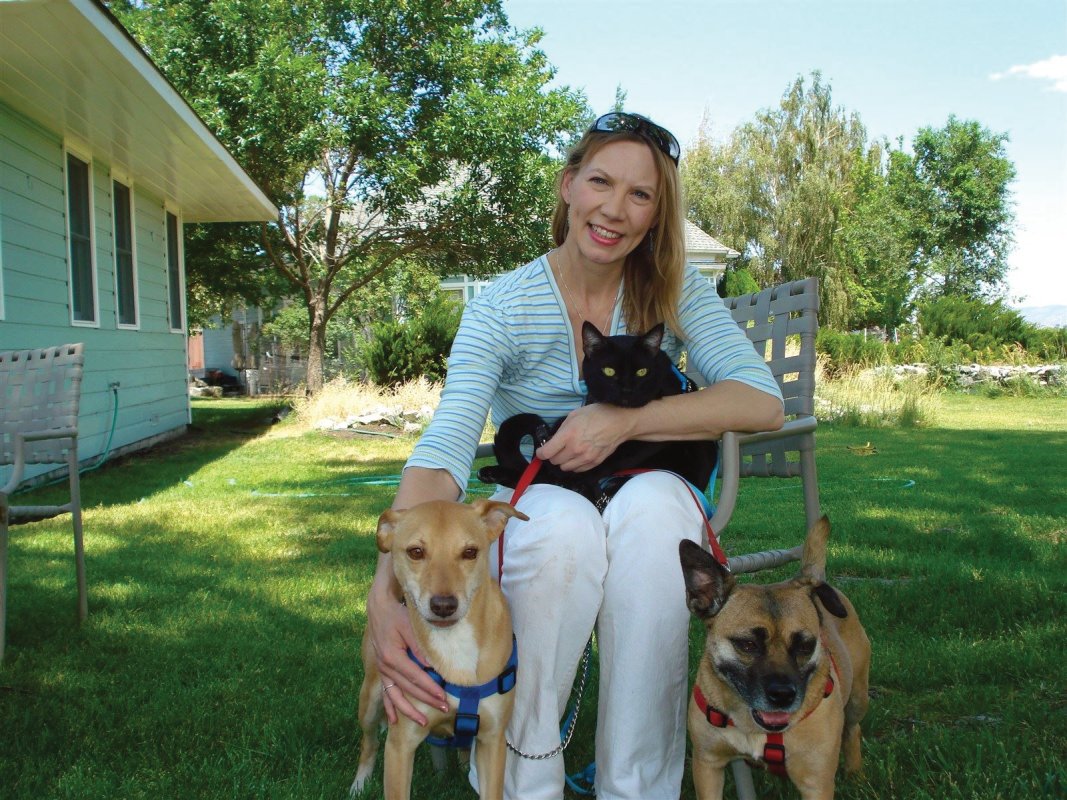 Glad I have my special cat, Tristan Jinx, and my two wonderful dogs Finnan and Keira shown in this summertime picture. It seems appropriate and right to me to honor cats on National Cat Day which is October 29. Cats are some of the funnest members of our families after all -- they sure love to play with us and without us! Check out these short clips of cats in our lives at
USA Today's article "National Cat Day in 19 GIFs"
!
These are the special American days for all pets:
NATIONAL PET DAY = APRIL 11
NATIONAL DOG DAY = AUGUST 26
NATIONAL CAT DAY = OCTOBER 29
The complete set of illustrations for In Defense of Cats! is almost finished in a beautiful digital format thanks to my very computer-savvy brother, David. Each image was first carefully hand-drawn by my talented mother, Rose Dean. We expect to publish the fully-illustrated book online in time for the year-end holidays! In the meantime, put on your best English accent and get the inexpensive text version below with a few pictures to read to the kids and cat lovers in your family! No one has been able to resist the charms of the fun cat character, Sir William, so far who was named after the extraordinary English writer, William Shakespeare!

I couldn't love my shelter-adopted pets more.  Like me, you can also help shelter animals who are not yet adopted by visiting the Animal Rescue Site.  They are affiliated with the Greater Good site and help pets nationwide.  Just click their logo for their site and gift store! They have great pet-related gifts for the holiday season and all year long!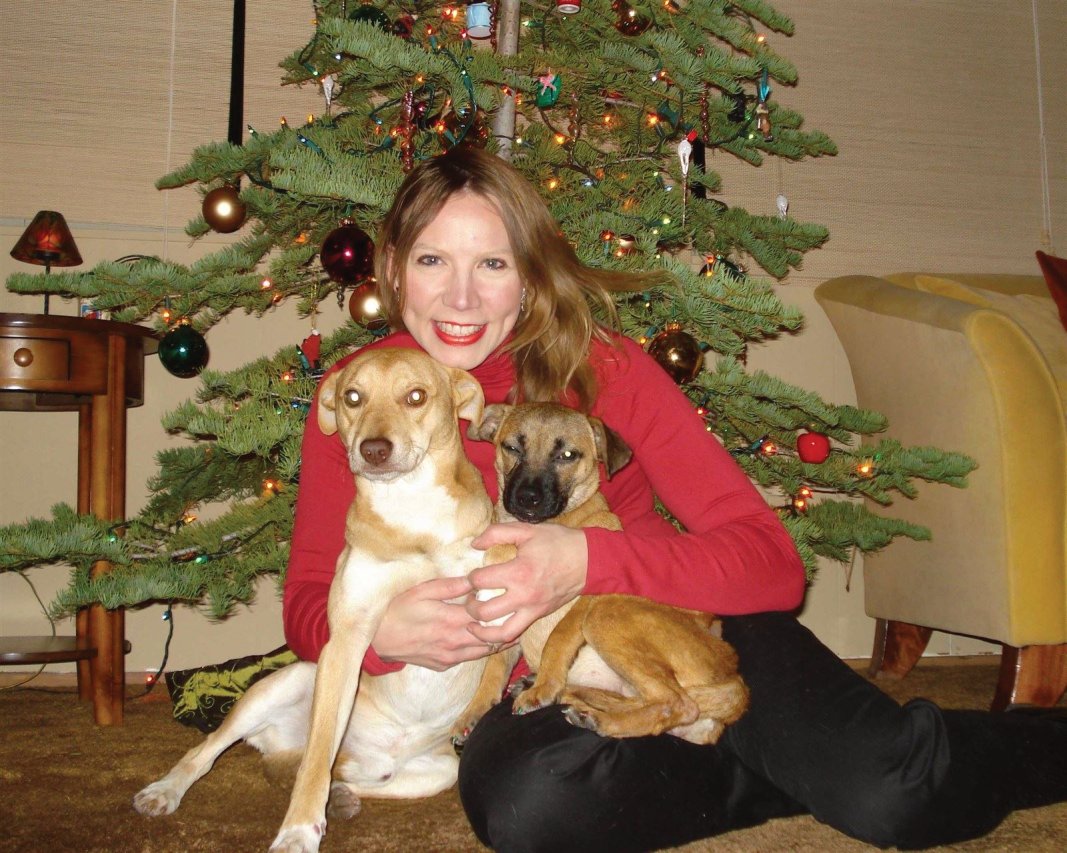 Did I rescue dogs Finnan and Keira (and new cat Tristan) or did they rescue me? Both are true!
NOW PUBLISHED!
We humans have a unique relationship with cats, and our beloved domestic felines come from one of the most powerful and deadly lines of predators to ever walk the earth.  If you are a cat lover or are intrigued by cats, I believe you will enjoy my new poem written in tribute to them which I named:
Coming soon is my new poem "Mortal Enemy, Immortal Friend" for cat lovers that reveals the former dark side of our relationship with them!  Per my penchant for happy endings, it will end on a positive note.  I will be using the alternating rhyme scheme of an Elizabethan sonnet of 14 lines.
Update 01/15/13:
Our first book cover had a heraldic, traditional look with a parchment paper color to depict the book's intention to be a humorous "defensive treatise" and timeless document for cat lovers.
However, because the book is not a heavy document at all to read and is meant for all ages to enjoy, we have updated the cover to a more modern design that still makes the subject seem classic, but intriguing and fun to read, we hope!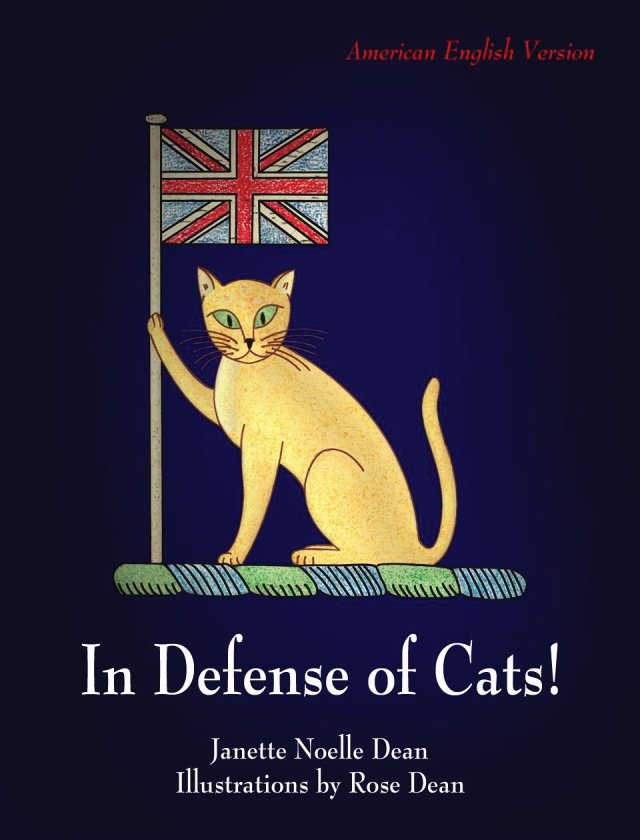 A few people prefer cats over dogs and vice versa, but I believe most people that have cats and/or dogs are animal lovers in general and adore all creatures great and small.
Over the last five years, I have adopted three wonderful dogs because my previous partner was severely allergic to cats.  One is with him now (Katie), and I now have two new dogs (Finnan and Keira) because it was so hard losing my first dog.  I was asked to write my dog adoption story for the blog "
From Alone to Home
" which promotes and encourages the adoption of homeless animals in shelters.  The complete link is: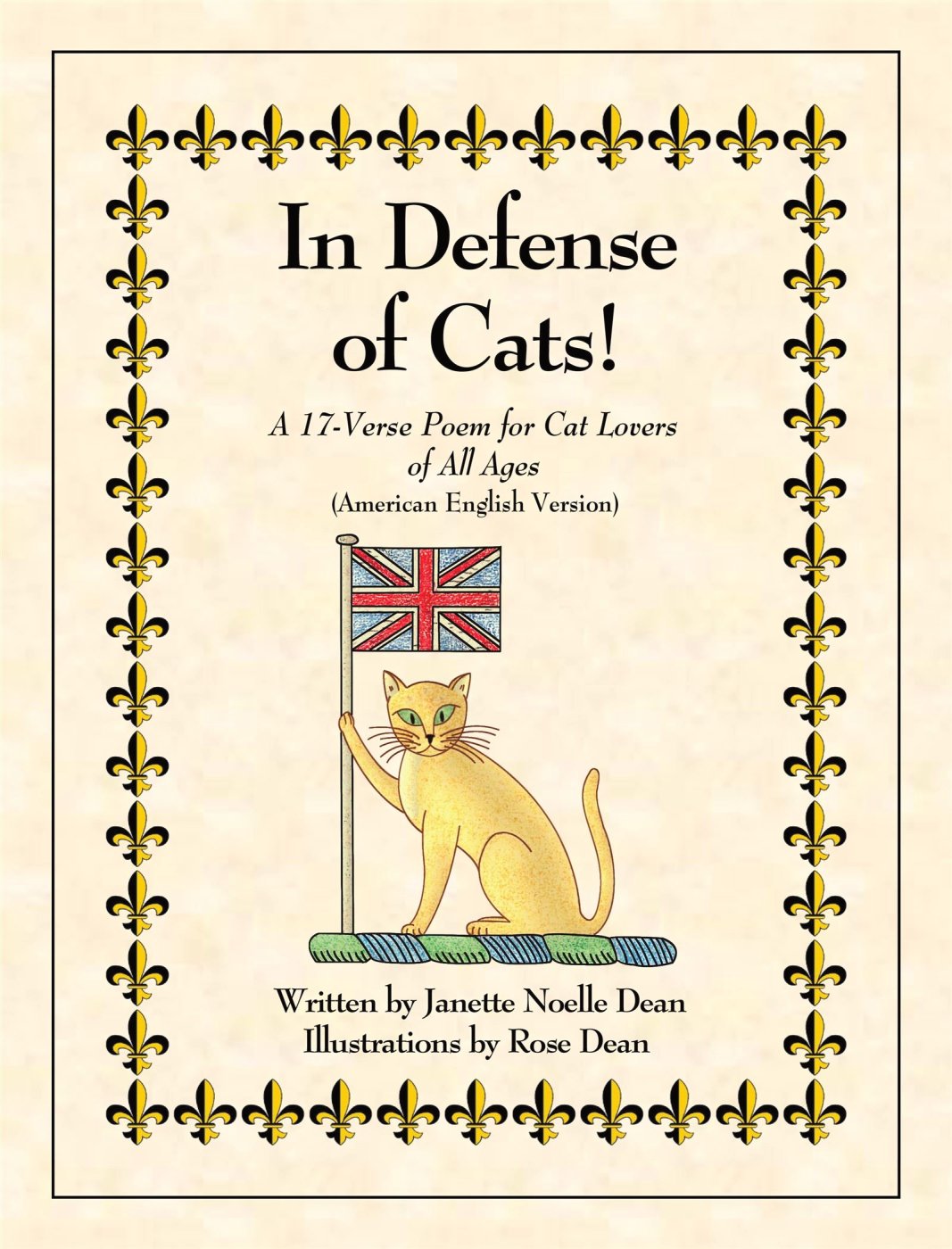 It's been a special day for us as a mother-daughter team to see the fruits of our labor.
Thanks to everyone who read our book, enjoyed it and encouraged us to publish it!
Janette & Rose
/